Aluminum profile producer Turkey is useful for choosing a successful manufacturer for solutions that meet your expectations! As Okyanus Alüminyum, which operates as a quality aluminum profile producer in Turkey, we respond to all the demands from you.
Aluminum is considered a product that has been used for many years. In this aspect, it is necessary to mention aluminum profiles, which are indispensable in almost every manufacturing process. Thanks to the fact that it can be used in different areas and provides a wide range of solutions, you can take immediate action about the aluminum profile that comes to the fore.
How To Choose Aluminum Profile Producer Turkey?
Wondering what are the most valuable options related to the aluminum profile producer? So all you have to do is open the door to a process that will facilitate your production processes.
Aluminum Quality
The most important detail you will pay attention to when choosing an aluminum profile porducer is quality. Because when you buy a product whose quality is not satisfactory enough, you are unlikely to satisfy your customers. So all you have to do is just focus on quality. You may be faced with the best aluminum profile producer in Turkey.
Aluminum Prices
If you want to buy aluminum, one of the most important issues to pay attention to is aluminum prices. For this reason, we recommend that you do not take actions without taking into account prices when determining your shopping processes. You can choose Okyanus Alüminyum to use preference in favor of quality.
We support you with high standards of Service and much more. Moreover, we respond to the demands from you without ignoring the quality and performance decisively. You can contact us to get the best solutions not only for the profile but also for metal!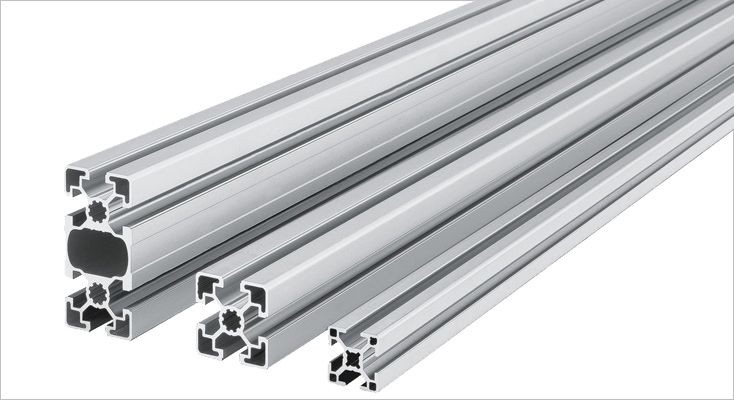 Contact Us
As Okyanus Aluminium, we continue our production with our extrusion, molding, powder coating, anodizing, mechanical processing, quality control and logistics departments. In our aluminum profile product range, standard aluminum profiles, aldox joinery profiles, C60 profiles, 55 system series profiles, aluminum handrail profiles, aluminum glass balcony profiles, insulated glass sliding profiles, aluminum guillotine system profiles, aluminum fly screen profiles, aluminum shutter and shutter profiles , aluminum office partition system profiles, aluminum awning profiles, shower cabin profiles, aluminum furniture profiles, accessory profiles, oval series profiles, libya door and window profiles, skirting and dilatation profiles. Aluminum
Our aluminum architectural systems product range includes ALC56 heat insulated door and window system, FC50 curtain wall system and insulated glass sliding systems.
We offer our products to our customers, of whom we are solution partners, with the best service quality. To contact us, you can browse our contact page. You can contact Okyanus Aluminium by calling us at +90 212 886 16 56 or sending an e-mail to our info@okyanusalu.com e-mail address.