Aluminum profile manufacturer turkey you can use your choice in favor of quality by making the most special choice. With our understanding that it will respond to your expectations in terms of production processes, you will be able to develop quality solutions.
Aluminum is a highly valuable metal that has been used in human life for centuries. Although the areas of use are different, durability and diversity are also very large. In such a case, you should also take advantage of the privileges of the aluminum profile, which manages to attract attention.
Aluminum Profile Manufacturer Turkey Selection
You should choose the right manufacturer to purchase aluminum profiles and facilitate your production processes. At this point, you can take a closer look at what alternatives are waiting for you.
The manufacturer must offer reasonable prices and produce solutions that will meet your expectations. It is important that the procurement processes are short and do not disrupt your production. In particular, you should cooperate with a manufacturer that has managed to fully deliver the product you requested.
Okyanus Alüminyum, which offers the most successful alternative to aluminum profile manufacturer Turkey, you can meet with options that match your expectations. Especially in order to realize an advantageous production process, you should remember that you need to cooperate with a manufacturer that puts quality at the forefront.
Best Aluminum Profile Manufacturer
If you want to choose the best aluminum profile manufacturer in Turkey, you can contact us. We do not compromise on quality, nor do we neglect to fully respond to your expectations. You can also contact us about customer satisfaction and quality solutions. Okyanus Alüminyum is always with you for a flawless production process! Let's contact us and get the best options about the aluminum profile! We serve you the best!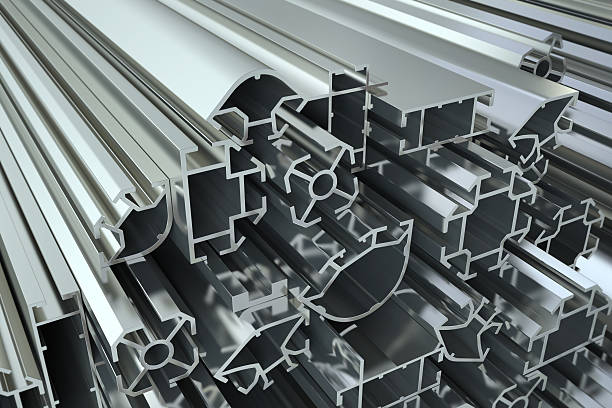 Contact Us
As Okyanus Aluminium, we continue our production with our extrusion, molding, powder coating, anodizing, mechanical processing, quality control and logistics departments. In our aluminum profile product range, standard aluminum profiles, aldox joinery profiles, C60 profiles, 55 system series profiles, aluminum handrail profiles, aluminum glass balcony profiles, insulated glass sliding profiles, aluminum guillotine system profiles, aluminum fly screen profiles, aluminum shutter and shutter profiles , aluminum office partition system profiles, aluminum awning profiles, shower cabin profiles, aluminum furniture profiles, accessory profiles, oval series profiles, libya door and window profiles, skirting and dilatation profiles. Aluminum
Our aluminum architectural systems product range includes ALC56 heat insulated door and window system, FC50 curtain wall system and insulated glass sliding systems.
We offer our products to our customers, of whom we are solution partners, with the best service quality. To contact us, you can browse our contact page. You can contact Okyanus Aluminium by calling us at +90 212 886 16 56 or sending an e-mail to our info@okyanusalu.com e-mail address.