Aluminum Profile Manufacturer Turkey can help you choose a successful manufacturer for your solution that meets your expectations! Okyanus Alüminyum operates in Turkey as a manufacturer of high quality aluminum profiles and meets all your requirements Compatible with
Aluminum is considered a product that has been around for many years. In this regard, it is worth mentioning aluminum profiles, which are integral to almost any manufacturing process. Thanks to its versatile application possibilities and diverse solution options, you can take immediate action on aluminum profiles that are at the forefront.
How to choose a Turkish aluminum profile manufacturer? What are the most valuable options related to aluminum profile manufacturers? So, it just opens the door to processes that facilitate the production process.
Quality of Aluminum
The most important detail to pay attention to when choosing a manufacturer of aluminum profiles is quality. If you buy a product whose quality is not satisfactory enough, you will probably not be able to satisfy your customers.So you should focus only on quality. You may be facing the best aluminum profile manufacturer in Turkey.
aluminum price
One of the most important considerations when considering aluminum purchases is the price of aluminum. For this reason, we recommend that you do not act without considering the price when deciding on the buying process. You can choose Ocianus aluminum with priority on quality.
We support our customers with high service standards and much more. In addition, we will respond to customer requests without neglecting quality and performance. Contact us for the best solution, not only for profiles, but also for metals.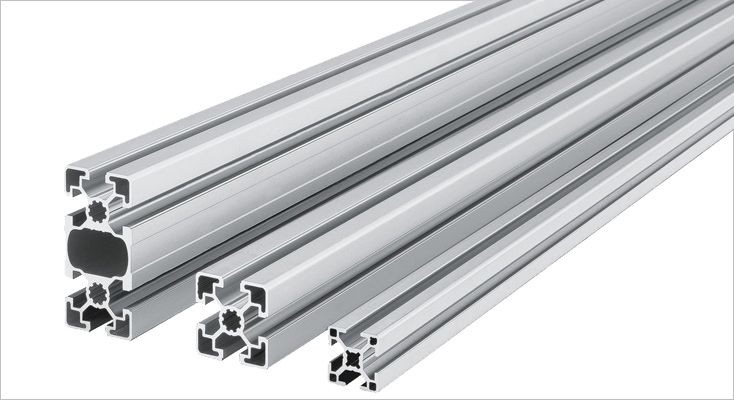 Contact Us
As Okyanus Aluminium, we continue our production with our extrusion, molding, powder coating, anodizing, mechanical processing, quality control and logistics departments. In our aluminum profile product range, standard aluminum profiles, aldox joinery profiles, C60 profiles, 55 system series profiles, aluminum handrail profiles, aluminum glass balcony profiles, insulated glass sliding profiles, aluminum guillotine system profiles, aluminum fly screen profiles, aluminum shutter and shutter profiles , aluminum office partition system profiles, aluminum awning profiles, shower cabin profiles, aluminum furniture profiles, accessory profiles, oval series profiles, libya door and window profiles, skirting and dilatation profiles. Aluminum
Our aluminum architectural systems product range includes ALC56 heat insulated door and window system, FC50 curtain wall system and insulated glass sliding systems.
We offer our products to our customers, of whom we are solution partners, with the best service quality. To contact us, you can browse our contact page. You can contact Okyanus Aluminium by calling us at +90 212 886 16 56 or sending an e-mail to our info@okyanusalu.com e-mail address.